Well...it's here, the last week of my time with the wee one. And I'm sad. The time I had with her flew by...there's this little voice in the back of my head saying, "No way in hell it's been seven weeks already." But it has....*sigh*
She leaves on Friday. I get to put her on a plane....by herself...alone. I'm not happy about this at all. First off...she's nine, she shouldn't have to fly by herself. Second...what if something happens to her? What if she gets kidnapped or hurt or she gets scared and there's nobody there to comfort her??? Third...what if the damn plane goes down or blows up or something equally terrifying????? See...these are the things that my brain has been dealing with for the better part of seven weeks and now they are right there in the forefront of my mind. So not cool....
But for now...I get to enjoy the next few days with her and then look forward to Thanksgiving/Christmas time :)
Today's thing to be happy about.....watching a leaf descend.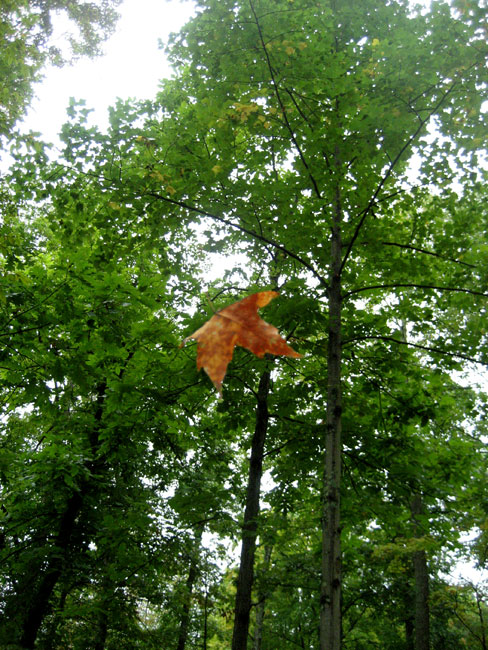 Image found at: http://www.callieart.com/photo%20page/falling-leaf.jpg